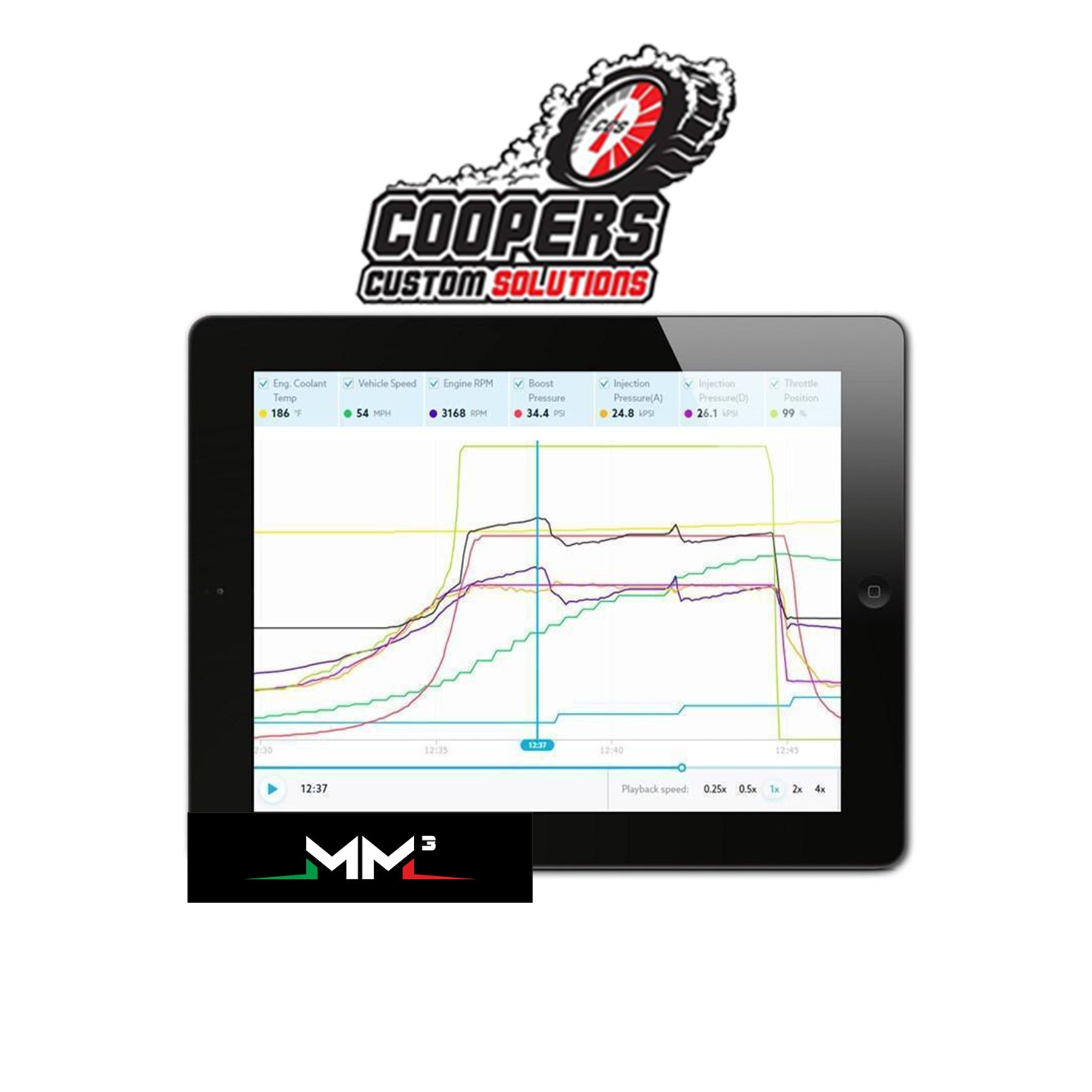 1998-2009 Cummins CCS MM3 Custom Tune Files (MM3-File)
Part Number:
CCS-98-09-MM3-SINGLE
Mfr Part Number:
Available at alternate warehouse - contact for price
This is a special order item, please allow for additional processing time. If you would like an ETA, please reach out prior to placing your order.
Description
Fits
| | | |
| --- | --- | --- |
|  Year | Make | Engine |
| 1998-2009 | Dodge Ram | 5.9L & 6.7L Cummins |
Note: SOTF Tunes will only work on 2004+ Trucks. If you have a 98-03 you can only run a SINGLE TUNE.  
These are custom tune files for your MM3 Device! These are some of the best custom tune files on the market for the Cummins. CCS writes each tune specifically for your truck and its modifications. These can be customized to suit any setup, whether it's a twin-turbo race truck or a daily driven tow rig, these are the best on the market. 
If you want a single tune, choose one from the list, or let us know the type of tune you're looking for. If you want all the tunes, no input is needed, just let us know the current modifications done to your truck.
If you're looking for an MM3 Device w/ Custom Tuning, Click Here.
Power Levels
Common CCS Tune Options:
For a single tune choose any of the following (Please input tune choice in Notes)
20hp Modified Stock (Deleted)
25hp Tow w/ brake
45hp Economy
75hp Street
90hp Race
Note
You will need to pull a stock file from your truck, plug in your MM3, and choose the option "Get Stock File from Truck". 
These tune files are

 

Not compatible with the Smarty Touch
If you are purchasing tunes for a new truck/VIN, you will require a VIN License which can be found here.