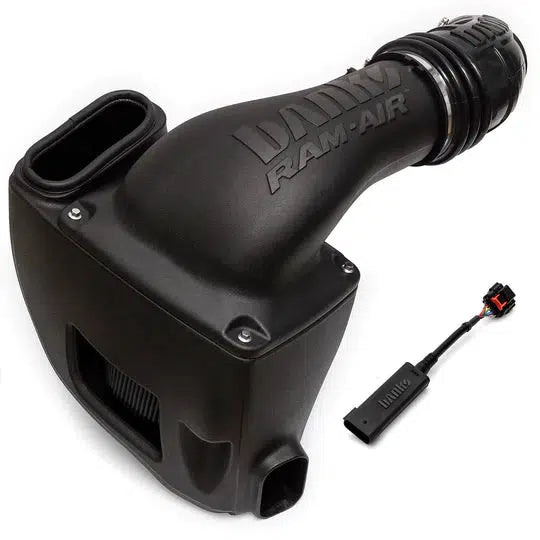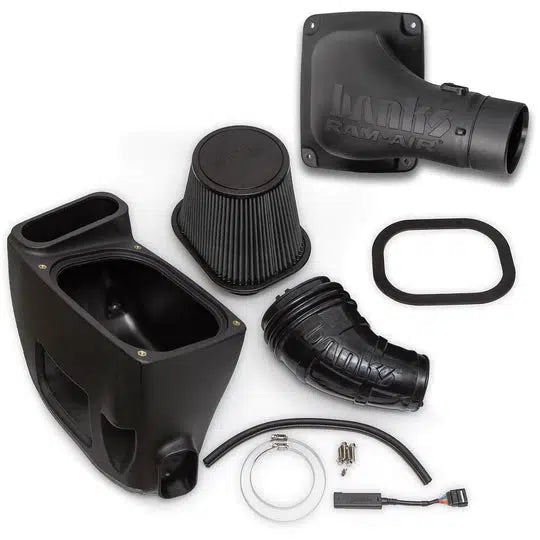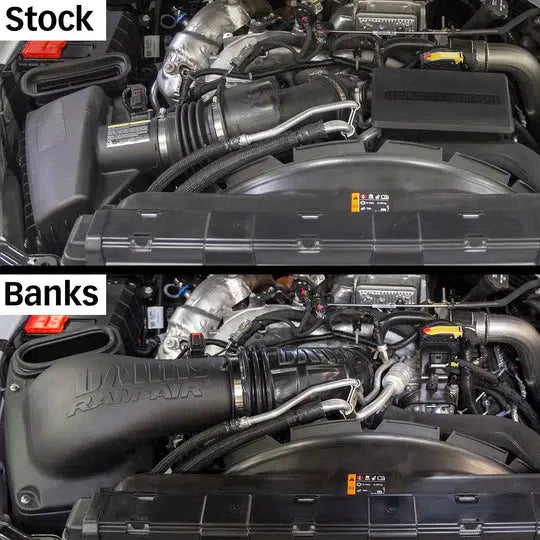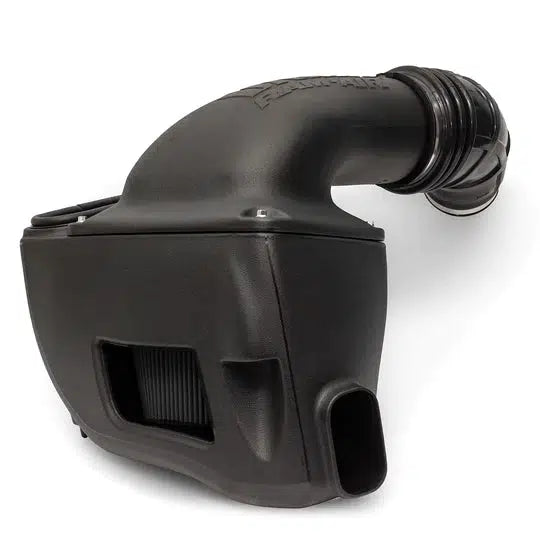 2020-2023 Duramax Banks Cold Air Intake (42266-D)
Part Number:
42266-D
Available at alternate warehouse - contact for price
Description
Fits: 2020-2023 Duramax w/ 6.6L L5P
A groundbreaking cold air intake featuring the patented Banks Air Mass Control Module. The electronic device allows our engineers to design past stock size and airflow limitations, putting the Ram-Air system in a league of its own. No other intake even comes close. Adds power, sharpens turbo response, and improves fuel economy. Beats stock and competitors where it matters most; mass airflow, pressure retention, and dirt capacity.
Part Number: 42266-D
Features
Includes brand new Patented Banks Air Mass Control Module

"Big Ass Filter" Extends service life and requires fewer cleanings

Enclosed housing keeps out hot, power-robbing engine air

Unique EPDM elbow with exclusive bellows for engine movement

Oversized airbox increases cool air volume around the filter

Massive two-piece XLPE airbox for easy servicing

Connects to OEM hood and forward ram air scoops

More audible and aggressive induction note

Dry Air Filter Element/Oiled Air Filter Element
5-year Limited Warranty

No Check Engine Light