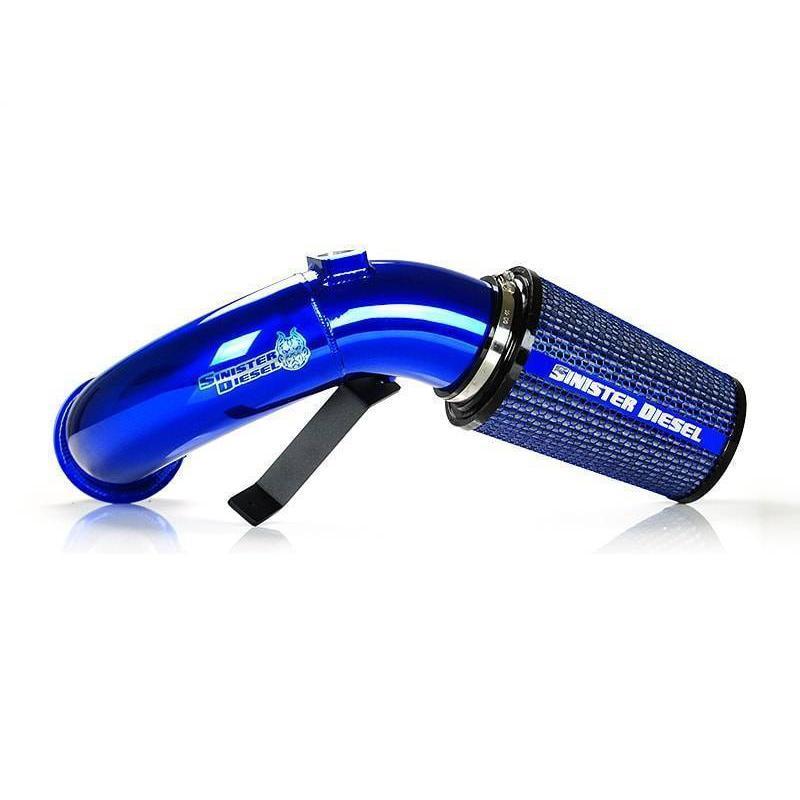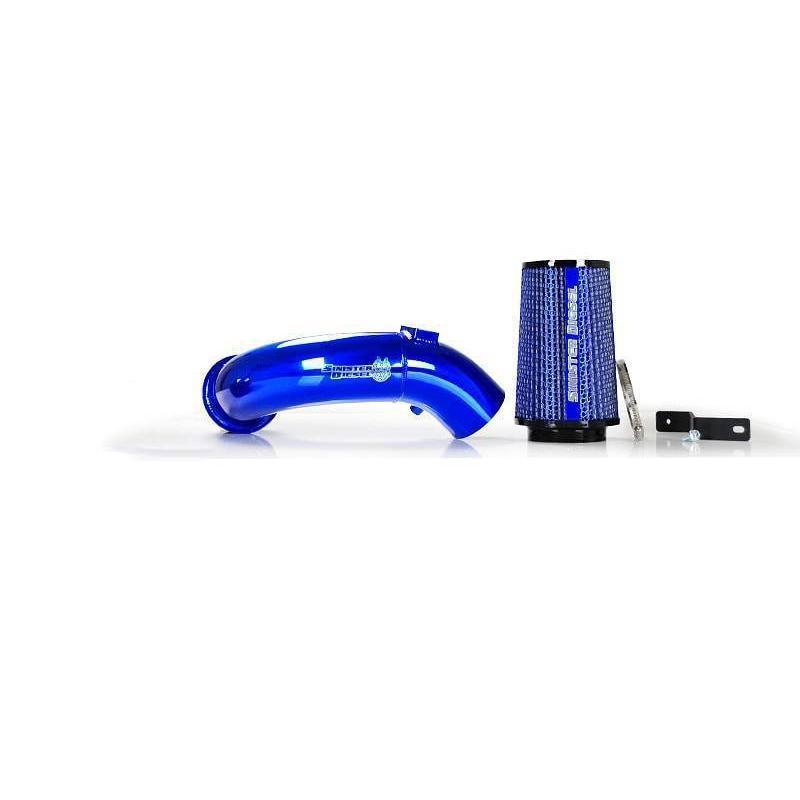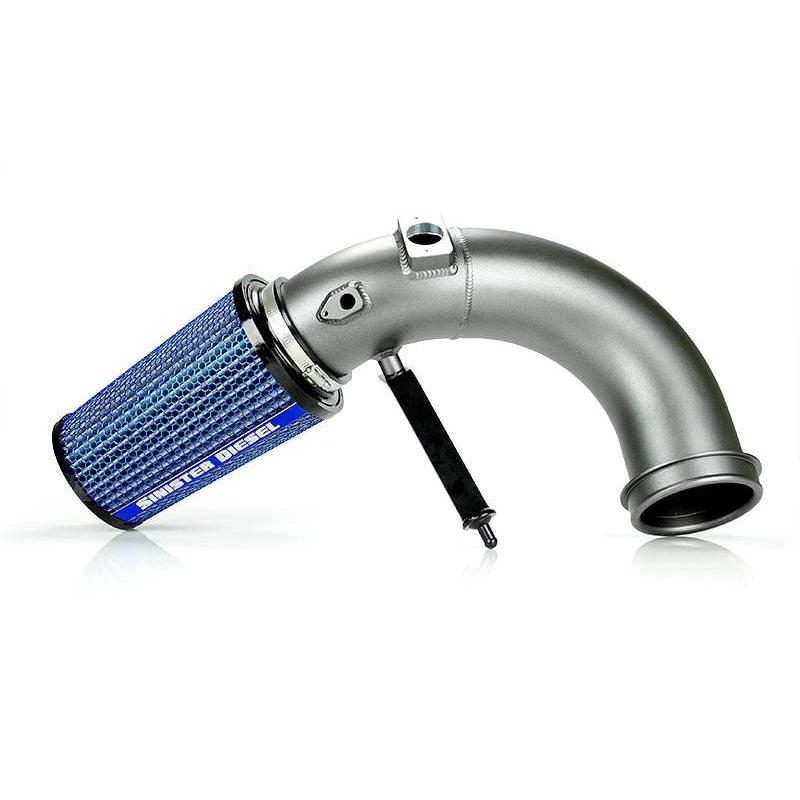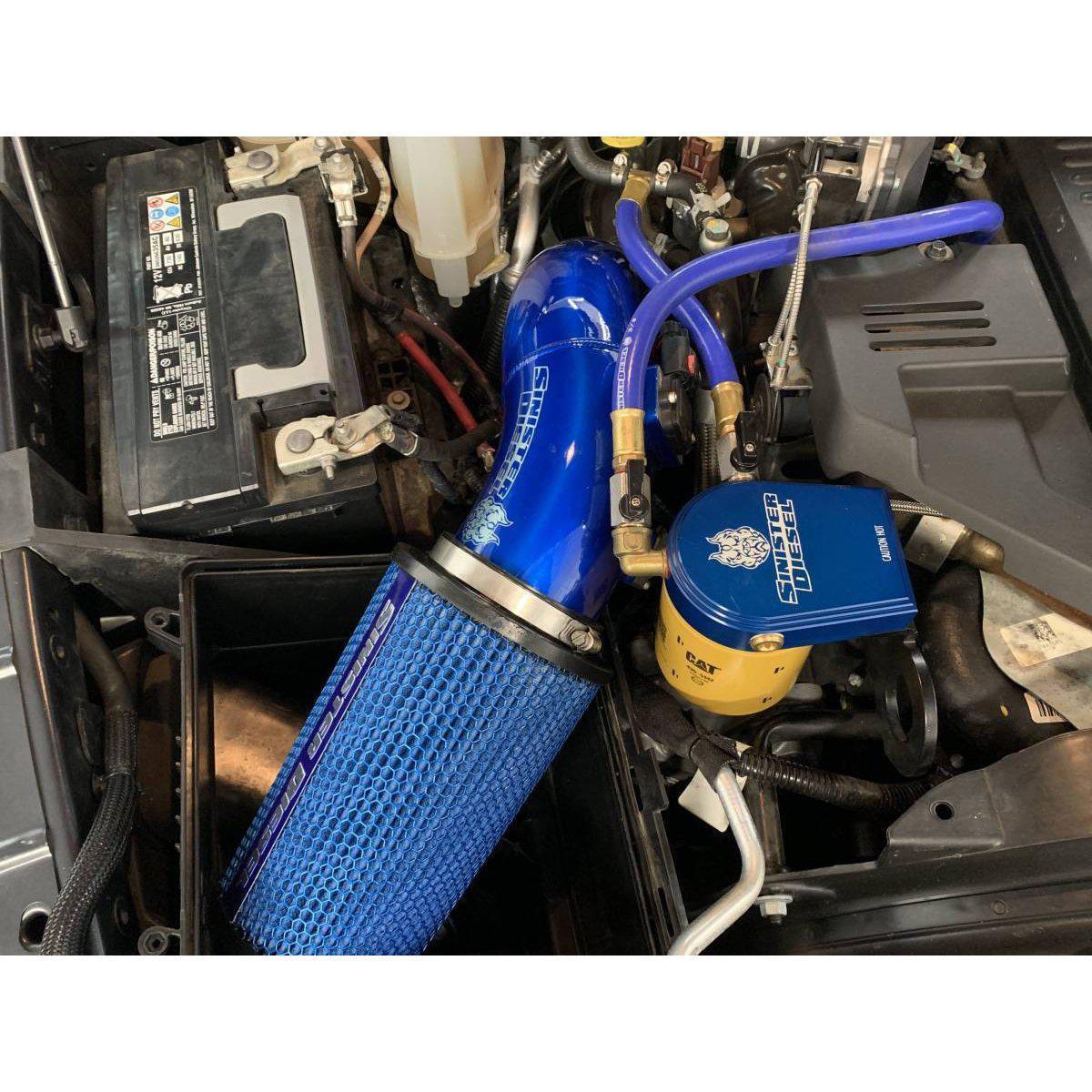 2007.5-2012 Cummins Cold Air Intake (SD-CAI-6.7C-07)
Part Number:
SD-CAI-6.7C-07
Mfr Part Number:
Available at alternate warehouse - contact for price
This is a special order item, please allow for additional processing time. If you would like an ETA, please reach out prior to placing your order.
Description
Fits: 2007.5-2012 Dodge Ram w/ 6.7L Cummins
Quicken your truck's turbo spool-up and throttle response with the 6.7L Cummins SD-CAI-6.7C-07 Cold Air Intake from Sinister Diesel. It has been designed, engineered, and fabricated all in-house, so you're getting a high-quality part for your 2007.5 to 2012 Cummins 6.7L turbo diesel engine. Feel a huge difference whether you're driving in town, towing a big load, or racing on a track.
Sinister Diesel only uses a precision CNC mandrel-bent aluminum tube for the intake, ensuring a smooth flow of air. Silicone couplings combine with the Signature Sinister Blue powder coat for an attractive and durable solution. You also enjoy a cleanable cotton element air filter, so buying new filters is a thing of the past. Installation is simple and all mounting hardware comes included.
Part Number: SD-CAI-6.7C-07
Features
Precision CNC Mandrel Bent Aluminum Tubing for a Perfect Fit
Oversized Long Lasting Reusable Cotton Filter Media
Significantly Improved Throttle Response and Turbo Spool-up
Great for Daily Driving, Towing or Race Day
Perfect When Paired With a Sinister Diesel Exhaust or Tuner
Polished and Powder Coated in our Signature Sinister Blue or Grey
Easy, Drop-In Installation with Basic Hand Tools and Minimum Experience
1 Year Warranty
Includes:
CNC Mandrel Bent Aluminum Intake Tube
Reusable Cotton Media Filter
Installation Hardware