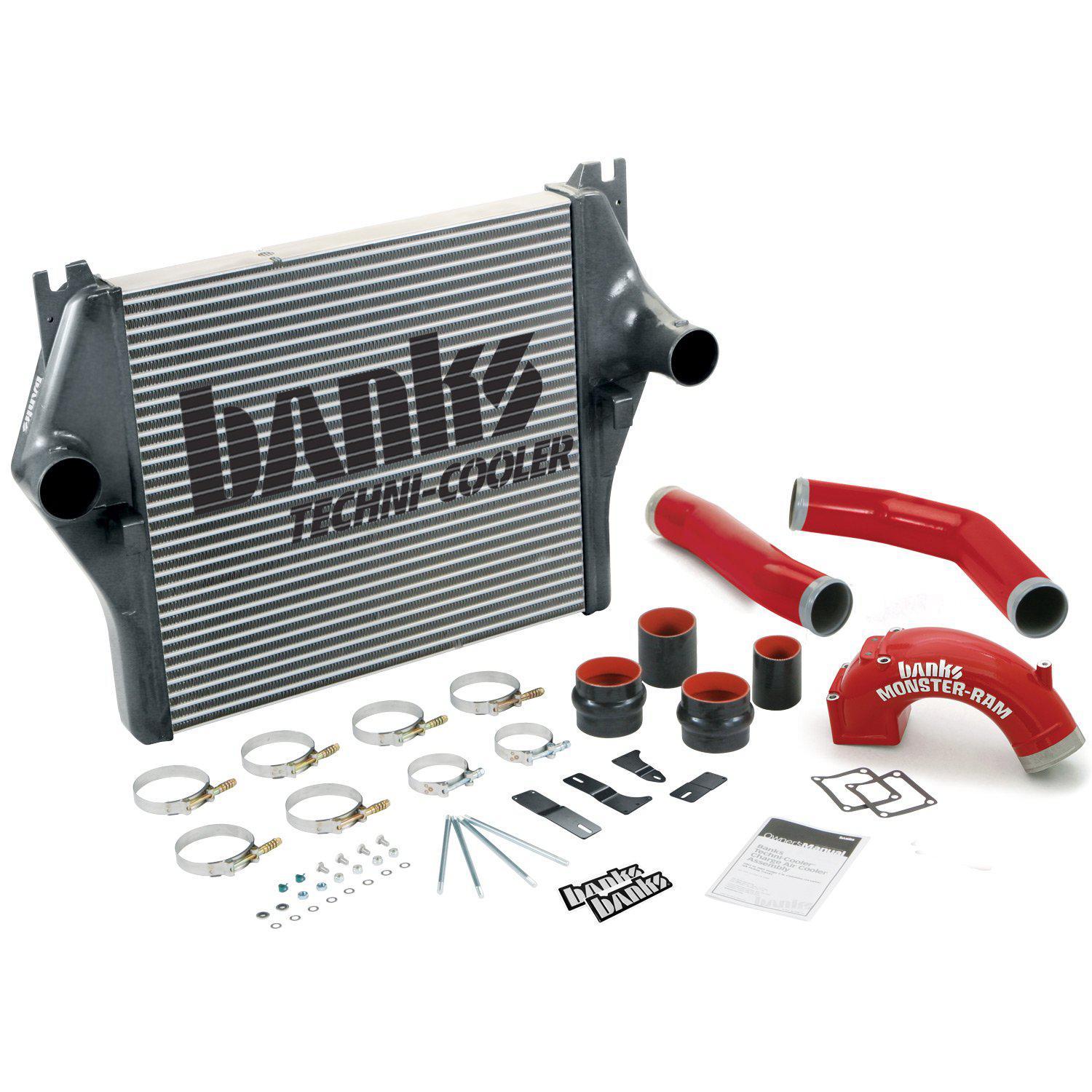 2003-2005 Cummins Intercooler Kit (25980)
Part Number:
25980
Mfr Part Number:
Available at alternate warehouse - contact for price
This is a special order item, please allow for additional processing time. If you would like an ETA, please reach out prior to placing your order.
Description
Fits: 2003 - 2005 Dodge Ram 2500/3500 w/ 5.9L Cummins
Everything about Banks 25980 Techni-Cooler Intercooler system is bigger and better than stock. It includes 3.5" mandrel-bent high-flow boost tubes, large, high-efficiency all-aluminum end tanks versus the stock plastic ones that can rupture under high-boost conditions, a wide-open inlet and outlet, a 20% thicker core area with a 27% more volume that stock, and a colossal super-flow High-Ram intake manifold that flows air evenly over the cylinder bank of your 5.9L Cummins. The 25980 Techni-Cooler dramatically increases the cooling capacity by balancing the richer fuel mixture with greater flow of cooler, denser air, which improves combustion as well as engine efficiency resulting in lower EGTs, higher continuous power and more power at any exhaust gas temp (EGT), and better fuel economy. Banks Techni-Cooler delivers the maximum reduction in boost air temperature without compromising boost pressure. Mounting hardware included.
Banks Part Number: 25980

Features
Improves Power, Durability and Fuel Economy
Dramatically increases air density
Cooler EGTs, more MPG and constant-duty power
High-efficiency custom-machined durable cast end tanks
Wide-open inlet and outlet
Reduces boost pressure loss
5-year Warranty
Thicker core with 27% more flow volume
Large 3.5" boost tubes, superior aluminum end tank design
Includes Monster-Ram intake
Installation