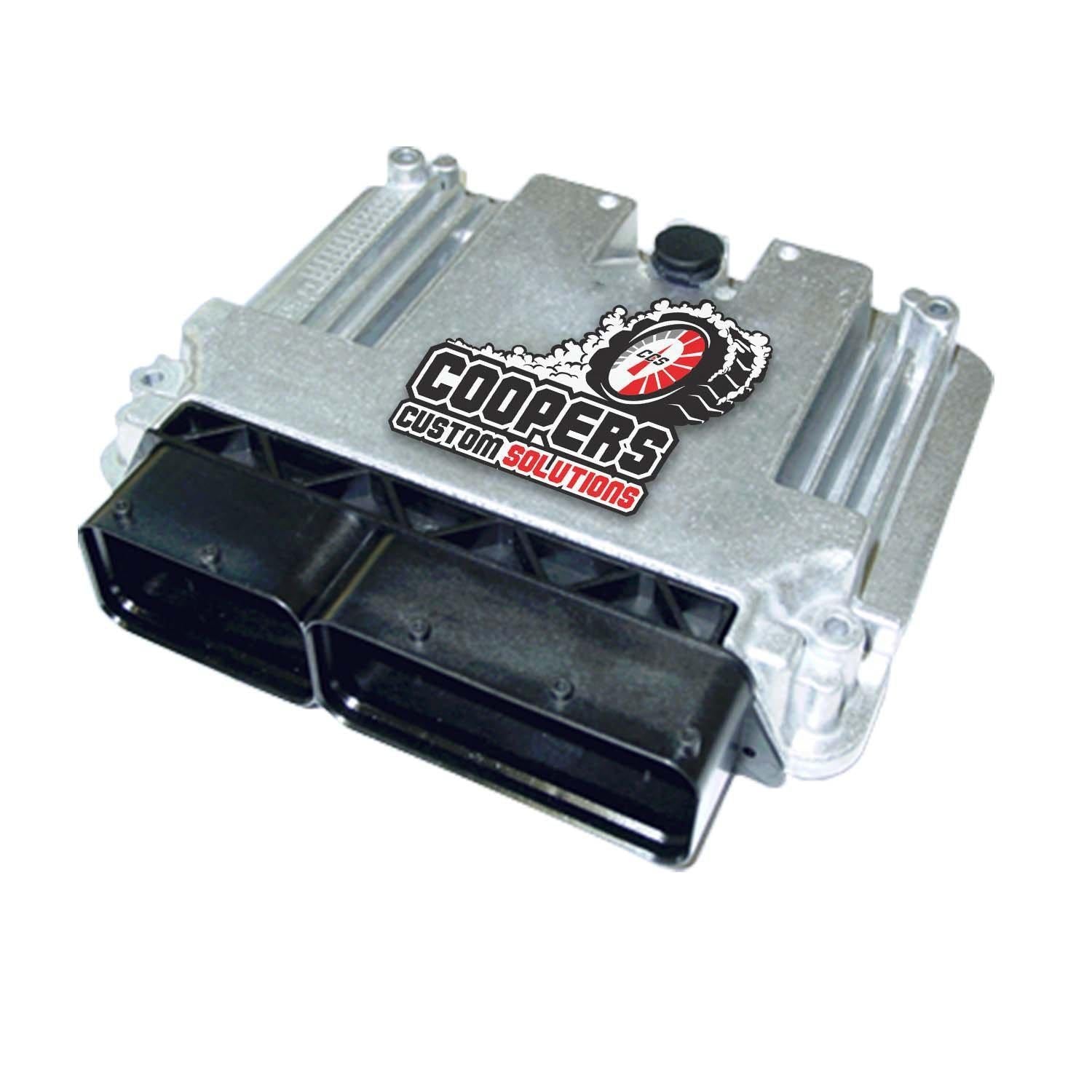 2014-2022 Ram EcoDiesel CCS Bench Flash Custom Tuning
Part Number:
ECO-CCS-RAM-ECM-D
Mfr Part Number:
Available at alternate warehouse - contact for price
This is a special order item, please allow for additional processing time. If you would like an ETA, please reach out prior to placing your order.
Tune Option:
Delete Tuning
Description
Fits
| | | |
| --- | --- | --- |
|  Year | Make | Engine |
| 2014-2022 | Dodge Ram | 3.0L EcoDiesel |
The 3.0L EcoDiesel is an amazing engine but can leave something to be desired in factory form. However, the little 3.0L can be turned into a powerhouse with the addition of Coopers Custom Solutions (CCS) tuning. CCS tuning wakes up your EcoDiesel by significantly improving your throttle response, fuel economy, and adding HP & Torque all while maintaining the OEM reliability and finish. 
Delete Tuning 
If you're looking to delete your EcoDiesel you're going to require a CAT & DPF Delete Pipe (FLO-863NB) and an EGR Block-Off Kit (030-EGR-A023). If you choose to add these to your shopping cart we'll ship you the EGR & DPF delete along with your tuned ECM so you have all the parts to get the job done. 
Features
Increased Throttle Response
Improved Fuel Economy
25-50hp Increase
Exhaust Brake Function
No Codes or Evidence of Tuning (DEF Gauge will read 0 if Deleted)
ECM Removal & Shipping Required
1 Day Turn Around
Expedited Shipping Back Included in Price
Notes
You will be required to ship us the ECM, we will cover the shipping back to you. If you are shipping this from the USA, please ensure that you send it as REPAIR to avoid being charged Duties & Brokerage at the border.
At this time, tuning your EcoDiesel requires the removal of the vehicle's ECM, this is a relatively simple process that requires very little mechanical knowledge or tools. Once the ECM is removed you'll need to send it to us for a bench flash (this takes about 2-3 hours) and we'll ship the ECM back to you for reinstallation. 
ECM Removal
ECM Removal Process 
Turn your Key to Run
Clear Codes (even if you have none)
Turn Your Key Off
Remove Negative Cable from Batteries
Shipping Your ECM
If you're shipping from the USA. Make sure you indicate that it is for a 

REPAIR & RETURN

, and set the value to $100.

 This is a repair for your ECM, and doing so will ensure that you avoid additional unnecessary charges from customs.
Please send your ECM with tracking to our address below. Once again, if you are shipping the ECM from the USA, 
make sure you send it as a repair/return with a value of $100.
You can write "Repair & Return" on the package and mention to the post office that it is an Engine Control Module that is being sent out for a repair. 
Shipping Address
Dirty Diesel Customs
Unit 6 - 1060 Stevens Road