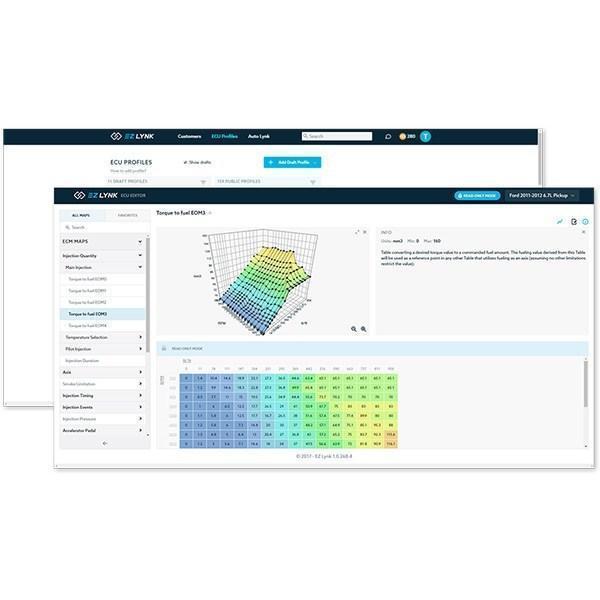 2010-2021 Cummins Proven Diesel Support Package (Proven-Tunes)
Part Number:
10-18-RAM-PD-LS
Mfr Part Number:
Available at alternate warehouse - contact for price
This is a special order item, please allow for additional processing time. If you would like an ETA, please reach out prior to placing your order.
Tuning:
Limited Support Pack
Description
Fits: 2010-2021 Dodge Ram w/ 6.7L Cummins w/ EZ-Lynk Auto Agent 2.0
Wake up your 6.7L Cummins with an Emissions On or Emissions Off Tune from Proven Diesel. Proven Diesel is one of Canada's best custom tuners for the 6.7L Cummins, whether you're looking for a stock delete tune, or full bore emissions on files. Proven Diesel has the tunes to safely make some unbelievable power gains in your 6.7L Cummins. Emissions On Tuning is available on request!
The SOTF Switch is needed to correctly run SOTF tunes. Without the switch installed, your tune will default to the lowest power level. Installing the switch will allow you to adjust power levels and maximize your vehicle's performance instantly.
TCM Tuning will increase the line pressure in your transmission so it can keep up with all the added power your engine will be producing from the tunes. We highly recommend TCM tuning to anyone with a 68RFE that plans on running anything more than a tow tune. Please specify if you have any transmission modifications when ordering TCM Tuning!!
Limited vs Unlimited
The Proven Diesel Limited Support Package. Our limited support packs give you access to all Proven Diesel tuning compatible with your vehicle for 4 weeks. This is convenient if you're seeking a single tune to install on your vehicle. Once the 4 week expires the tune that is currently in your truck will remain. Upgrading to Full support will give you access to all tuning and software updates indefinitely.
The Proven Diesel Full Support Package offers unlimited flashes and basic tune revisions on ALL TUNES. You'll receive automatic tune updates so that you can take advantage of the progress that we make and enjoy the timelessness of the EZ LYNK AutoAgent. Every support package includes unlimited data logging and chat features so that you can reach a Proven Diesel tuner from anywhere, at any time. 
Click here for an in-depth comparison
Instructions
Click here to view instructions
Don't want to read? Check out the install video below!
Notes
These are just the support packs (Tune Files), you must have an existing EZ-Lynk Auto Agent to link these tunes. Please provide your email at checkout and we'll be able to email your files as soon as possible.