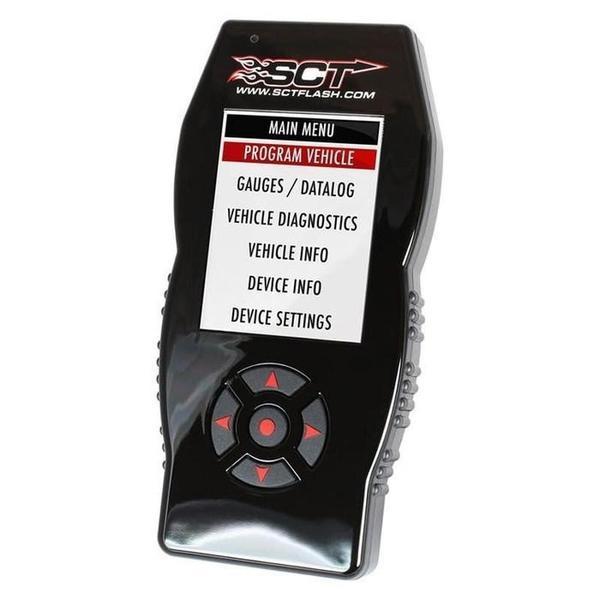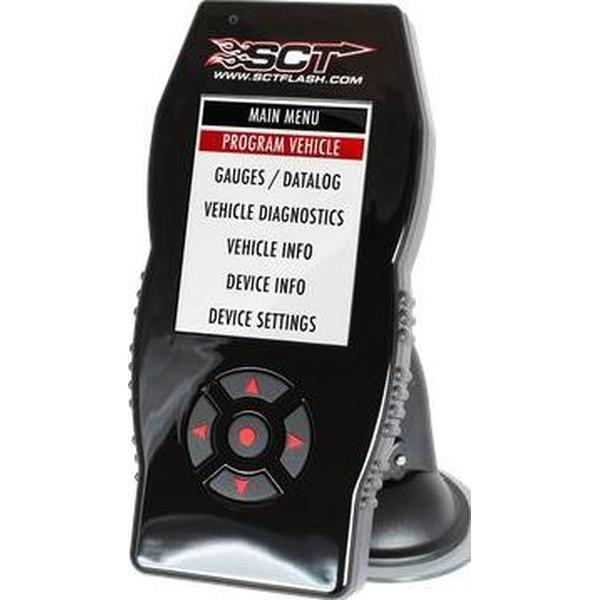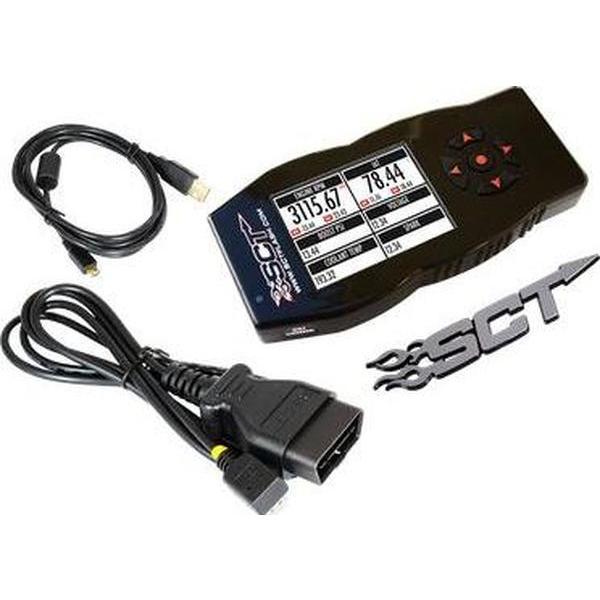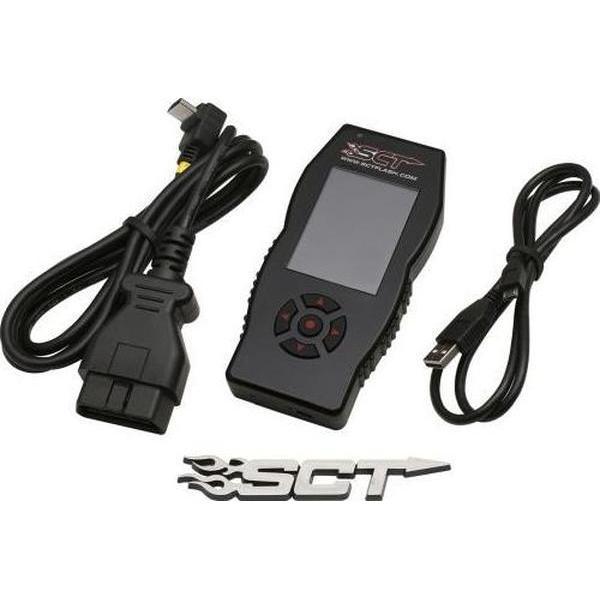 1996-2019 Powerstroke SCT X4 POWERFLASH (7015)
Part Number:
7015
Description
Fits: 1999-2019 Ford 7.3L, 6.0L, 6.4L, 6.7L (Powerstroke) and 7.3L, 6.0L Excursion 2013-2015 Ford 3.5L ecoboost.
Unlock your vehicle's hidden performance by optimizing your vehicle's computer for maximum horsepower, torque, increased throttle response, firmer shifts, and even increased fuel mileage!! The X4 is the next generation in-vehicle PCM tuning and Performance Tune. Improvement in both size, speed, versatility, and tuning capability all in one awesome device.
Part Number: 7015
Features

Built-In Wifi For Easy Updates: Built-in WIFI connectivity attaches to your local wireless network for easy device updates. 
Full-Color LCD Display: Full-color LCD screen with auto-dim feature and user adjustable portrait/landscape modes.  
Holds 10 Custom Tunes:
Monitor your vehicle's PCM data live in real-time on-screen or using SCT's LiveLink Data Loggin Software. 
Compact Design: Styled after our popular X3 programmer, the new X4 is smaller and more compact. (2.75″ wide x 5.5″ high)
Features: Full-Color LCD Screen Smaller, Compact Design Logging & Monitoring Capabilities
The SCT X4 tuner has a very large 2.6″ x 5.5″ full-colour LCD screen that makes the X4's tuning much easier to read. Much like newer smartphones, the screen is larger, but the device itself is more compact than its predecessor. The SCT 7015 X4 Power Flash Programmer provides your 99-19 Ford 7.3L/6.0L/6.4L/6.7L Powerstroke with pre-loaded, dyno-proven power! From the factory, your vehicle's computer is calibrated for the masses, designed with the average driver in mind, not the performance enthusiast. 
Notes
For 2003-2007 Powerstroke Tune Files,

Click Here

For 2008-2010 Powerstroke Tune Files, 

Click Here

For 2011-2012 Powerstroke Tune Files, Click Here
For 2013-2014 Powerstroke Tune Files, Click Here
For 2015-2016 Powerstroke Tune Files, Click Here
For 2017-2019 Powerstroke Tune Files, Click Here

This device does 

not

 come with any pre-loaded tuning for 1996-1999 Ford Powerstrokes. Tunes will need to be purchased from an SCT Custom Tuner (scroll down to view the offered custom tune files). Custom Tune files are available for 1999+ Powerstrokes 

only

.  
Video