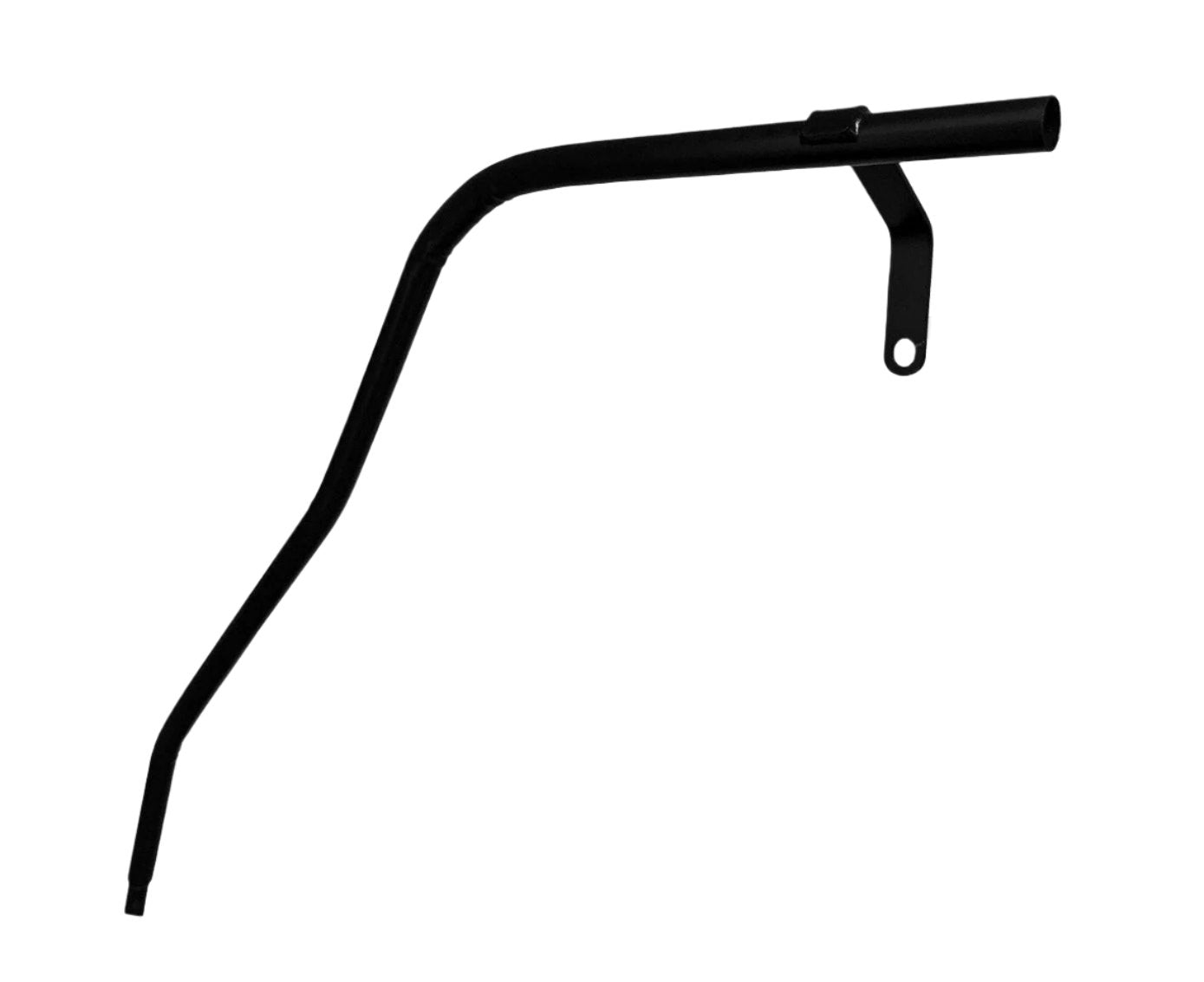 2003-2007 Cummins Straight-Shot 48RE Transmission Dipstick Tube (PDC0307TDT)
Part Number:
PDC0307TDT_N
Mfr Part Number:
Available at alternate warehouse - contact for price
This is a special order item, please allow for additional processing time. If you would like an ETA, please reach out prior to placing your order.
Powder Coat:
Natural Finish-Requires Coating Before Use
Description
Fits: 2003-2007 Dodge Ram w/ 5.9L Cummins
Most Pusher Products will be a special order and can take up to 2-3 weeks for delivery. If you need it sooner, please contact us for our stock levels!
This transmission dipstick tube was designed out of necessity for more room in the rear passenger side area of the 2003-2007 Dodge Cummins engine bay. The OEM dipstick tube is routed directly towards the passenger side headlight thus passing right through the area generally used for upgraded turbo configurations. Hence Pusher designed this dipstick tube to route straight up out of the transmission along the back of the engine and right next to the valve cover creating maximum room for any turbo configuration. It is secured via one of the M8 pre-threaded holes in the side of the cylinder head to hold it in place in extreme conditions.
Part Number: PDC0307TDT
Features
Reroutes transmission dipstick closer to the engine freeing up space for turbo configurations
Same length & diameter as the factory transmission dipstick tube, so no modifications to the factory dipstick are required
Built-in mounting bracket that mounts to one of the pre-tapped holes on the passenger-side of the cylinder head
Fully TIG welded with precise settings
Made in the USA
Made to precise geometry to keep your transmission fluid level reading on the dipstick as accurate as of the OEM tube.
Notes
This WILL work with 48RE swaps on 6.7L Cummins.