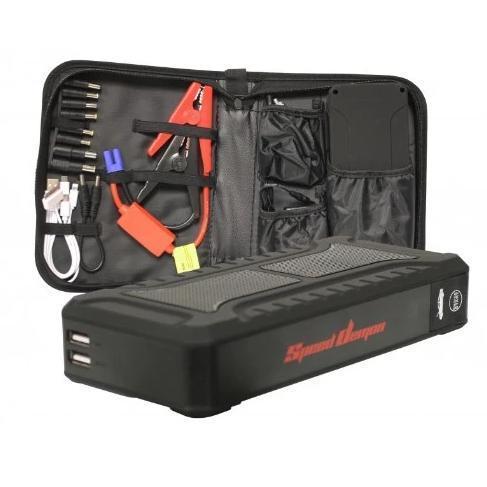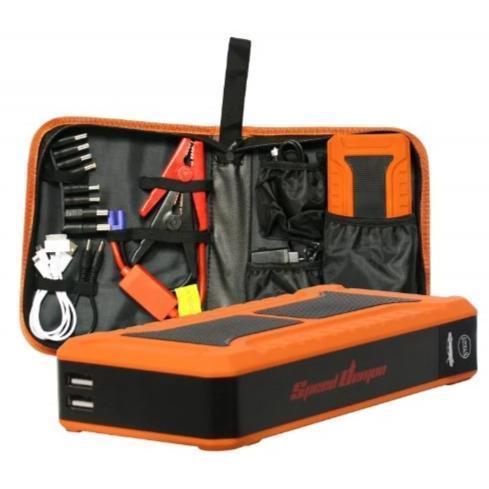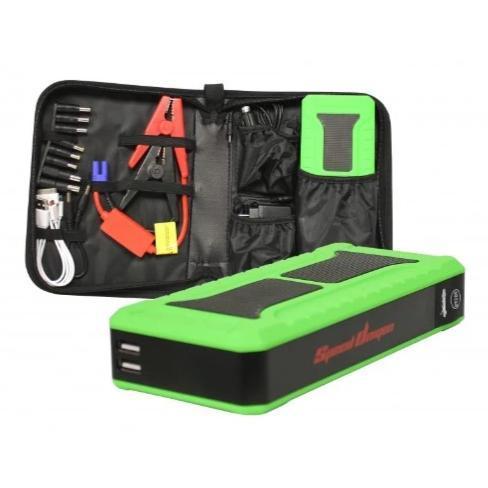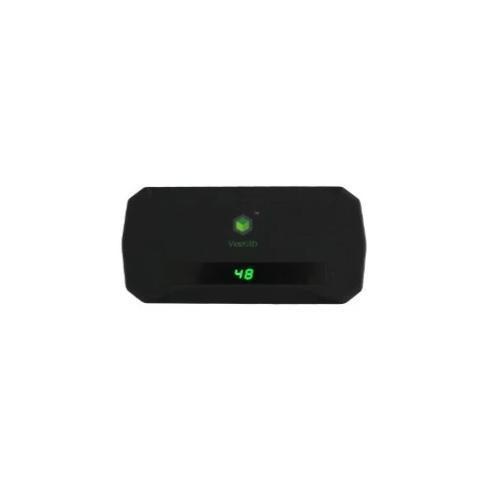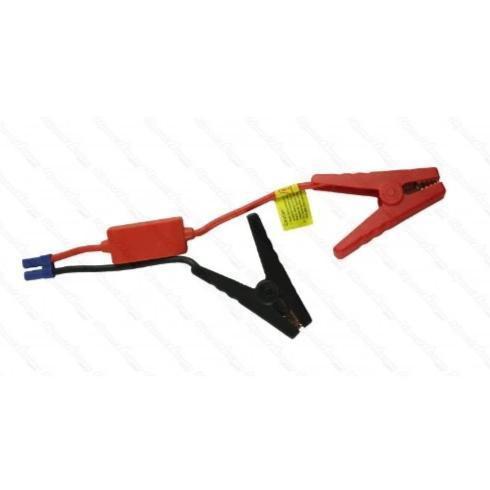 *Discontinued* Personal Power Supply 400CCA (10-5000x)
Part Number:
10-50001
Available at alternate warehouse - contact for price
Description
This Product has been Discontinued
The Speed Demon "Power Pack 6" is the latest micro-jump starter and personal power supply. Small but powerful at only 7.08" x 3.42" x 1.14" it can start diesel vehicles as well as any car, truck, motorcycle, and other power sport vehicles. It also has ports/attachments to power almost any USB powered devices such as smartphones, tablets, Go Pro cameras, Bluetooth devices and more. It has a high capacity of 12000 milliamp capacity and up to 400 peak amps for great starting capabilities!
Charge it once and take back-up power wherever you go! Ride, drive, camp, travel or boat with the confidence that you will be able to start your vehicle, make a call, or get that last bit of work done. It is even equipped with a powerful built-in flashlight with S.O.S patterns! It's the swiss army knife of electronics.
Part Number: 10-5000x
Features
Portable and multi-functional
Powerful Capacity to Jump Start 12V Vehicles up to 65AH Car Battery
Supply Power or charge a Smart Phone, Tablet, or other digital devices
Built-in High Power LED Light: Torchlight, Strobe light, And SOS
Multi-Functional Power Pack
Battery Capacity 35.52 Wh
Start Current 200A
Peak Current 400A
Input 14V/1A
Output 5V/2A
12V for Jump Start
Charging Time: 3.5hrs
Lifetime approximately 800 cycles
Size 7.08"x3.42"x1.14"
Weight 445g
Operating Temperature -20*C to +60*C
1 Year Warranty
Additional Info
Accessories
1 Home Charger (Wall Plug)
1 Car Charger (12v lighter adapter)
1 set Jumper Cables with Clamps (Car Starter)
User Manual + Zippered Carrying Bag
3 into 1 USB cable with Apple 30 pin, Apple Lightning Port, and Micro USB plugs for most new devices