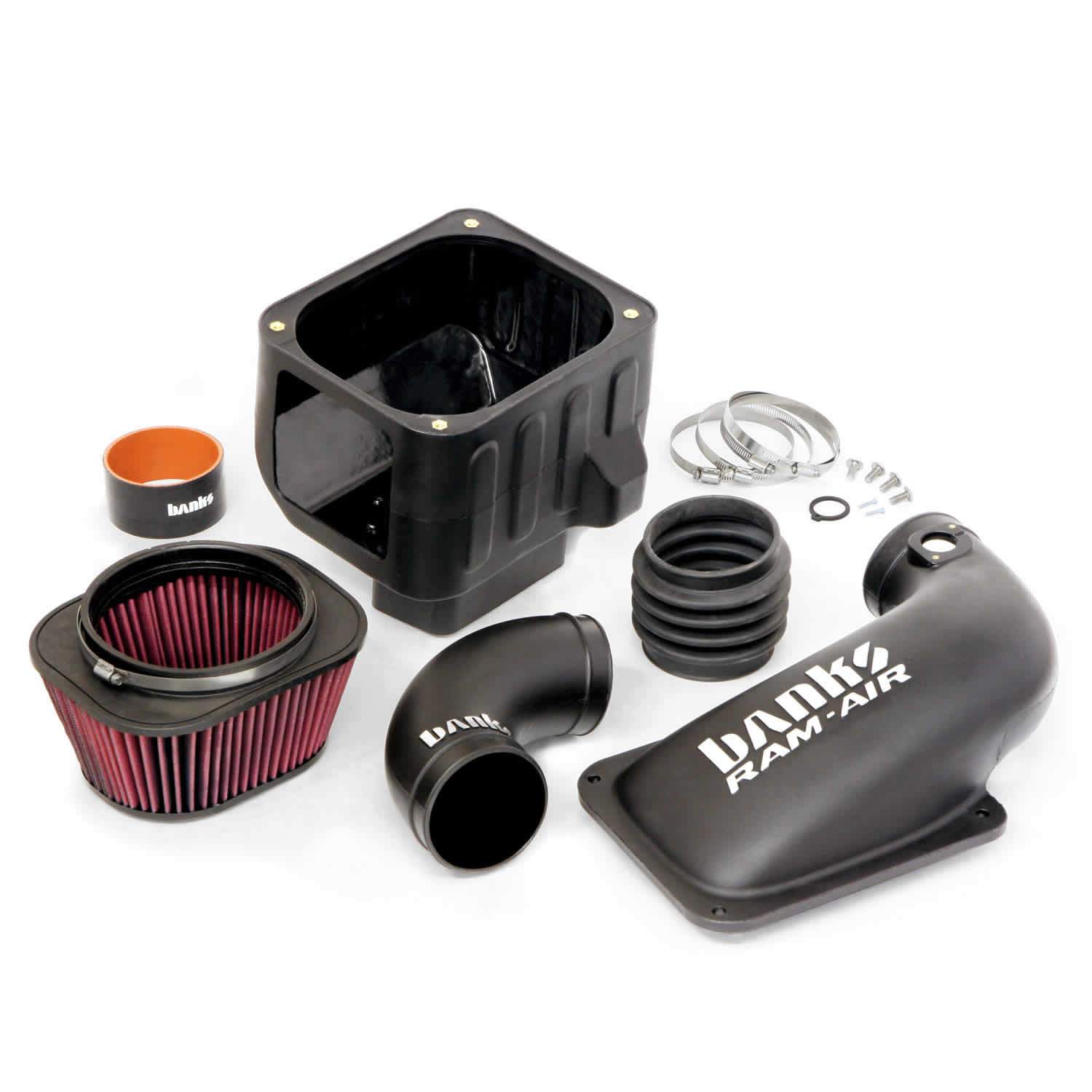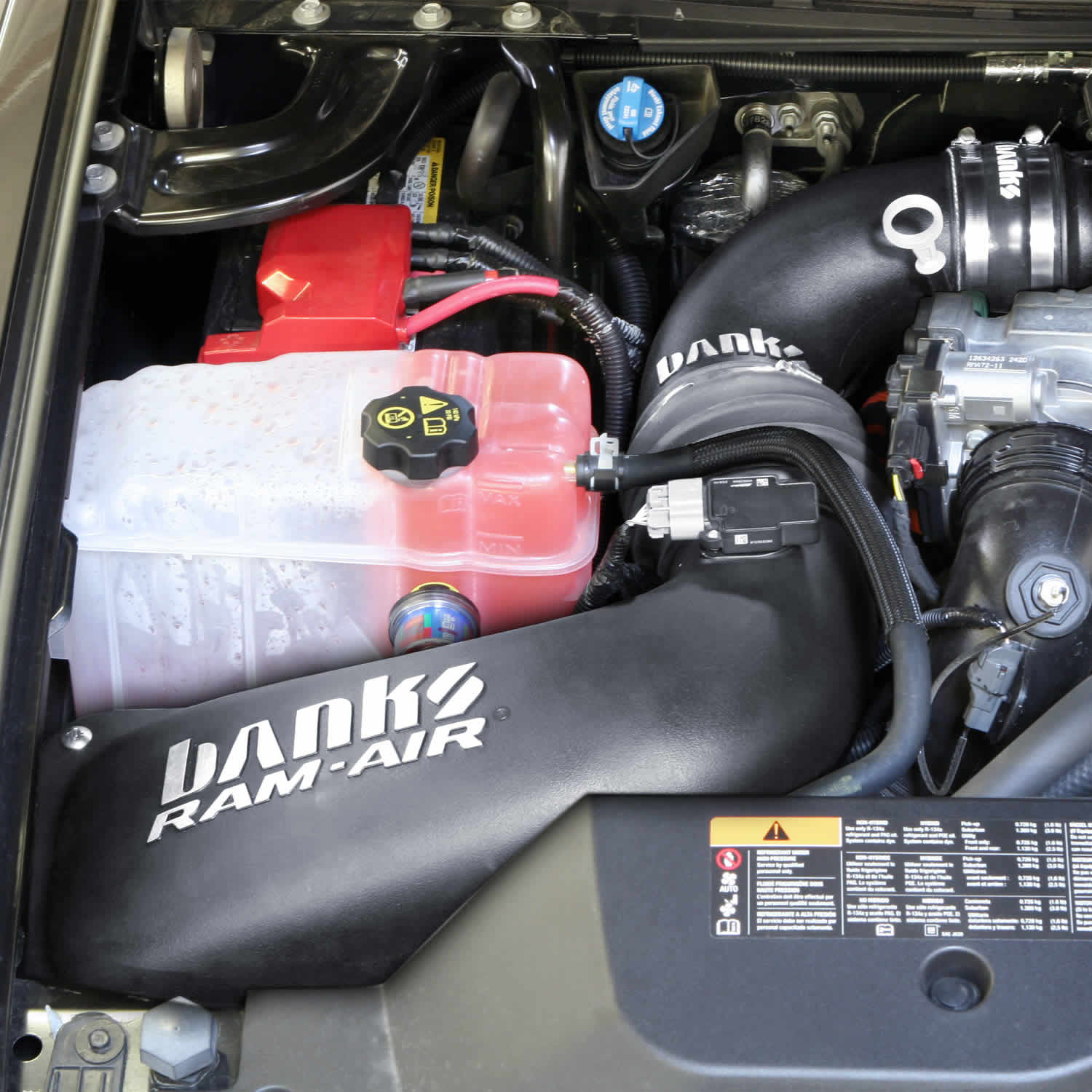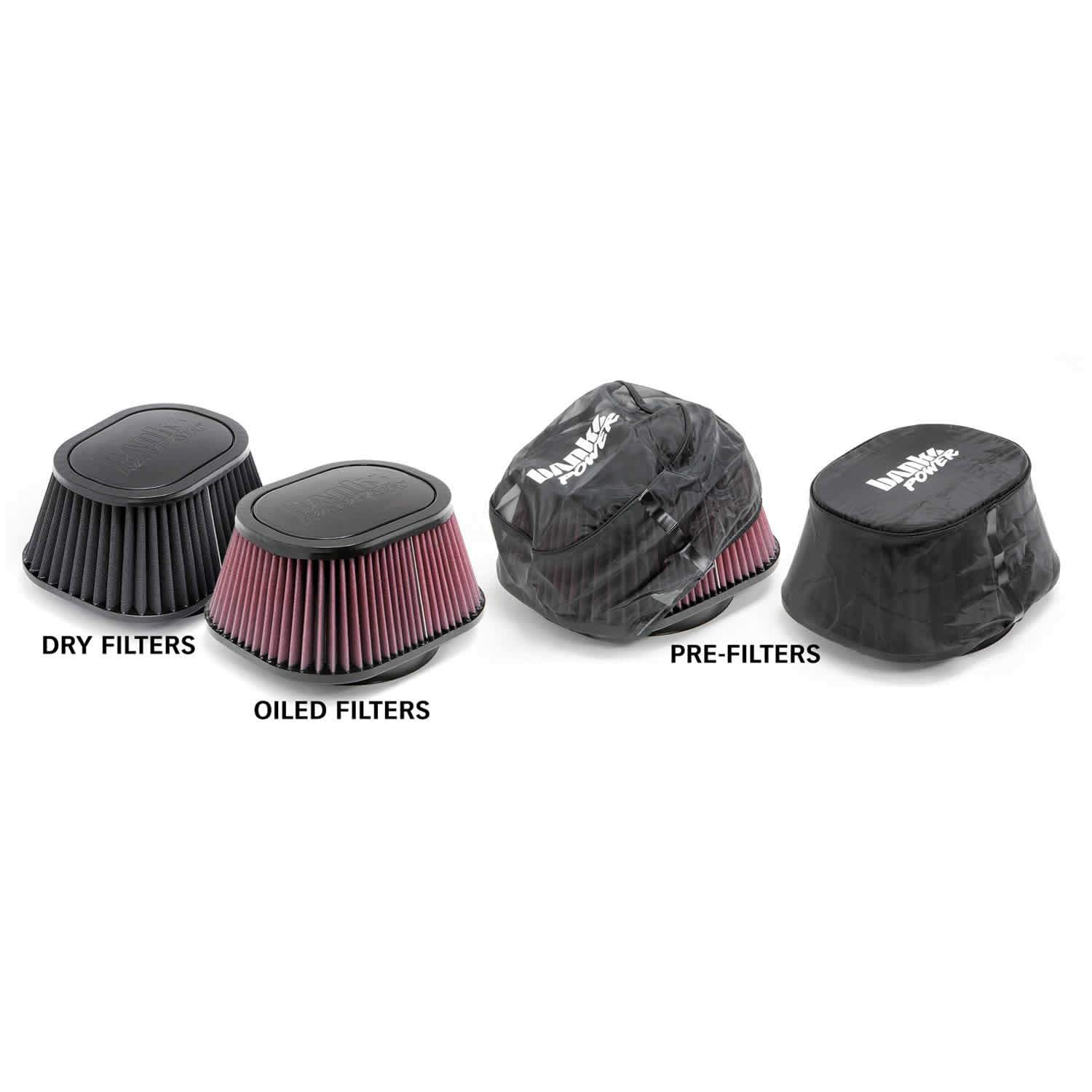 2011-2012 Duramax Banks Cold Air Intake Kit (42220)
Part Number:
42220
Available at alternate warehouse - contact for price
Description
Fits: 2011 - 2012 Chevy/GMC 2500/3500 w/ 6.6L Duramax, LML
Banks Ram-Air Intakes start out as CAD software prototypes, are put through flow simulations and the design is refined until the simulation shows optimal performance. Then a hardware prototype is made and the design is validated on a flowbench, then dyno testing and on-vehicle testing. Banks 42220 cold-air intake with enclosed housing, huge inlet, and dome-shaped filter improves flow by up to 35%, increases power and fuel economy, reduces exhaust gas temps (EGT) and sooty, black smoke. The stock design is wide-open to hot underhood engine air, and hot air robs your GMC/Chevy of power. 
Part Number: 42220

Features
Enclosed housing
Giant filter maximizes high-flow filtration

Designed to not cause fault or error codes

5" bellows to prevent component damage for longer service life

Accommodates engine movement
Extends service life and requires fewer cleanings

Bolts right on with no need for modifications

5-year Limited Warranty (Filter: Lifetime Limited Warranty)
35% more airflow over stock
Dry Air Filter Element/Oiled Air Filter Element

More power and mileage, lower EGTs & less smoke
Installation