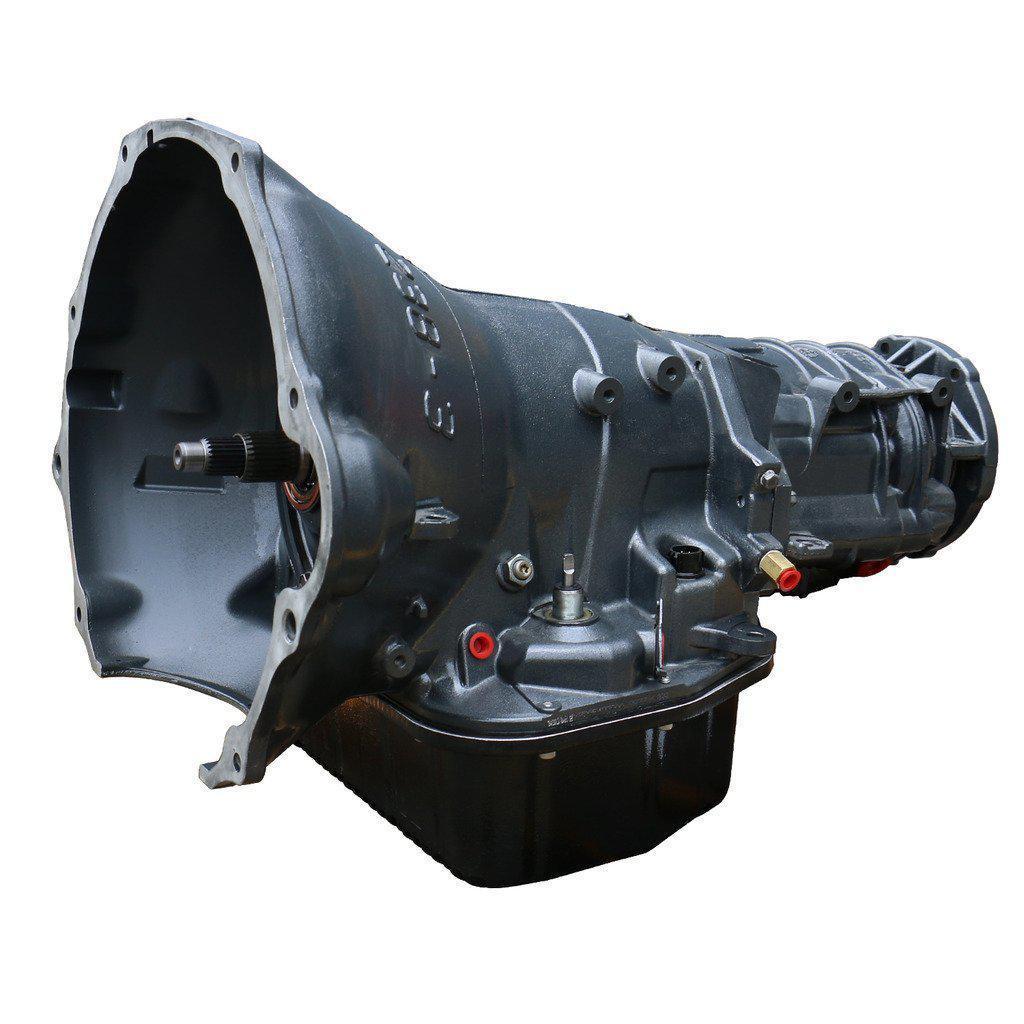 2005-2007 Cummins Performance Transmission W/ Filter Kit (1064234BFT)
Part Number:
1064234BFT
Additional Refundable Core Deposit Required of $2,000.00 CAD. Learn more.
This item may have additional freight costs.
Learn more
Description
Fits: 2005-2007 Dodge Ram w/ 5.9L Cummins & 48RE Trans.
Since the stock transmission is only engineered to handle the stock output of your engine and not a whole lot more, you may want to consider increasing the durability of your drivetrain. With the BD 1064234BFT transmission kit, you will do just that and no longer have to worry about your transmission trying to keep up with the added power to your engine. This Transmission comes BD tap shift ready which includes a new gear lever, selection display, and control module with fingertip shifting. The 48RE Tapshifter unlocks full electronic gear selection, torque converter lock-up control, gear limiting function and full manual gear mode helping you gain complete control of your transmission. You will also receive BD's heavy duty transmission pan, an auxiliary transmission filter kit for added protection, and the Billet Input Shaft designed to withstand rapid acceleration and high torque. 
BD Diesel Part Number: 1064234BFT
Features
Increase the durability of your drivetrain
Provides manual torque converter lock-up clutch control
Works with stock shifting and has gear limiting function
Sealed plug-in wiring, no cutting or tapping of wires required
Includes new model shift lever, BD control module, BD gear selection display and wiring harness
Stock thrust bushings replaced with roller Torrington bearings
Every transmission is tested on a dyno
Upgraded Valvebody
Increased line pressure to 190-200psi
No shuttle shifting problems
Drilled intermediate shaft for increased lubrication
Modified manual valve for lube in all positions
Billet band strut
Billet band lever
Billet "Big" fine spline input shaft 

designed to withstand rapid acceleration and high torque. 

Clutch Count: OD 6
Clutch Count: OD DIRECT 10
Clutch Count: FORWARD 5
Clutch Count: DIRECT 6
High temp/energy Raybestos band
An upgraded governor pressure transducer (47RE/48RE) - Twice the burst pressure than stock
Upgraded governor solenoid
Cooler line case saver in every transmission
BD auxiliary full flow filter kit for extra protection
BD rigid aluminum heavy duty transmission pan
Pan heat-dissipating fins keep the temperature down
Magnetic drain plug
Pan adds 2qt extra oil capacity
Not warranted for Race or Sled Pull use
Notes
No Race abuse covered. Remote filter required for inspection with a cooler flow rate in GPM at Oil/Air transmission cooler outlet.
BD torque converter must be installed at the time of installation