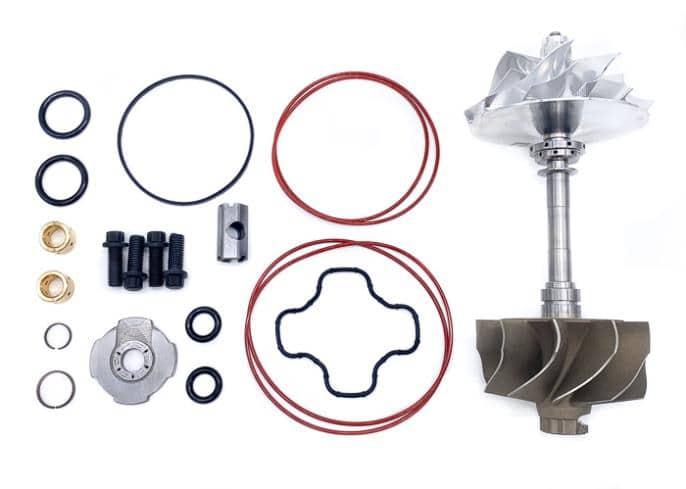 1994-2003 Powerstroke KC Balanced Assembly DIY Turbo Kit (300376)
Part Number:
300376
Mfr Part Number:
Available at alternate warehouse - contact for price
This is a special order item, please allow for additional processing time. If you would like an ETA, please reach out prior to placing your order.
Description
Fits: 1994-2003 Ford F-Series w/ 7.3L Powerstroke
The KC 300376 Balanced Assembly DIY Turbo Kit is a combination package that comes completely balanced and assembled. This is their new go-to OEM turbo upgrade which has far surpassed their old DIY kit. It is Ideal for stock 7.3L trucks that are running completely OEM turbos and want to receive an updated design. This features both of KC Turbos Billet Compressor wheel and their updated SXE Turbine Wheel design.
Part Number: 300376
Features
Upgraded 360° bearing 
Quicker spool-up
Increased airflow
Rebuild kit included
Component Balanced 
Eliminate Turbo Surge 
Lower EGTS 
Warranty
Please note that there is no warranty on any DIY products
Notes

The s300sxe turbine wheel does not fit the GTP38r dual ball bearing turbos  
All KC Turbos are assembled and built in the United States. They will be special order until we have good stock and may take up to two weeks for delivery. Let us know if you're in a rush so we can get them rushed up!  
Videos